Find your used engine, engine parts, accessories, and supplies in minutes.
Your vehicle is eventually going to need maintenance and replacement parts, and when it does, your best, most economical and most environmentally friendly choice for parts is a self-serve auto salvage yard, instead of a repair shop.
Whether you are searching to buy used engines, used transmissions, used body parts, alternators used bumpers, used headlights or any electrical components in Central Florida, you can save by buying used/recycled parts to repair your vehicle. The best part about purchasing used/recycled parts, accessories and supplies is that they're always original parts, so you've purchased OEM repair parts at a fraction of the cost of new dealer parts by using Quarno's do-it-yourself yard.
We make sure that you leave satisfied with your parts and accessories.
When you visit our auto salvage yard, you can use our computerized inventory system to quickly check what stock we have that fits your needs. We will help you quickly zero-in on which cars are currently available, and exactly where they sit out in the lot. In a few minutes, you can choose what you want and remove it yourself. When you leave with all the parts you need, you'll be pleased with your savings.
Let us help track down the parts you need.
Even if you let a mechanic repair your vehicle for you, you can still save money by getting a replacement part from Quarno's Auto Salvage do-it-yourself yard instead of having the repair shop order it for you. If you drive a foreign vehicle whose components cost more time and money to ship than domestic parts, our salvage yard might be especially handy for you. Call Quarno's Auto Salvage and let us help you track down the parts you need.
RETURN POLICY
If you are not completely satisfied for any reason with any part you purchase, you may return the part for a store credit. All returns must be accompanied with a valid receipt dated within 31 days of purchase and in the same condition as sold. All returned parts must be marked so be sure to find a Do It Yourself Auto Parts LLC employee to mark your parts before you leave.
CORE RETURNS
All COREs (Cash On Receipt of Exchange) returns must be accompanied with a valid receipt dated within 31 days of purchase.

VIEW DIY INVENTORY VIEW DIY PRICE LIST
DO-IT-YOURSELF YARD ENTRY TERMS
No jacks
No sawzalls
No torches
No pets
No weapons
No smoking
No parts in yard
No alcohol or drugs
No open toed shoes or sandals
No children or anyone under 16
You are required to provide your own tools
Tool boxes will be inspected when you leave
Please arrive 30 minutes prior to closing time
Any theft or vandalism will prosecuted to the fullest extent of the law
You are required to wear adequate protective clothing while on premises
Part price lists are available, please plan to purchase all the parts you bring to the office
All parts pulled and not purchased should be placed in the vehicle they were removed from
Help keep our prices low by keeping the yard clean and report any theft or vandalism
Please report any unsafe conditions or actions to the attendant, cashier or management
---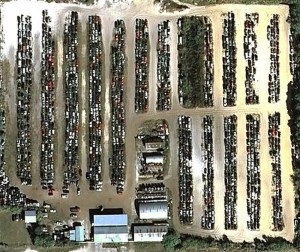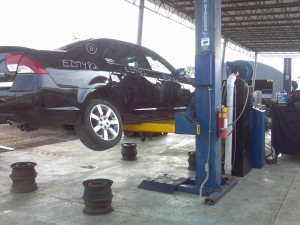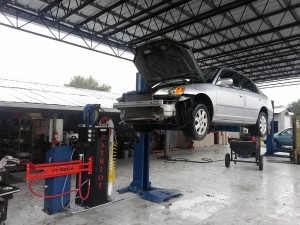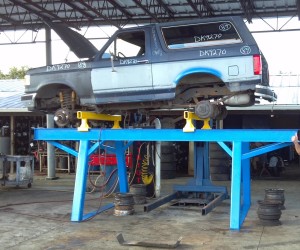 ---